Contact Your New Dentist Today!
Don't Hesitate, Contact Your Dentist in Bellingham, Washington, Today!
Thank you for visiting Kenneth A. Taylor, DDS, PS online; we are so glad you're here! As a small practice, we strive to make every patient feel welcome during their visit. Because of this, the dental care and other services we offer are unique and high-quality, performed in a friendly and comfortable environment. Committed to your oral health, we monitor text messages and voicemails outside of regular business hours in the event of a dental emergency. Our small team of dedicated and personable professionals are looking forward to your visit. Whether you are an established patient or a new patient, you are always welcome here (even if it's just to say hi to Justice).
Our office is closed on Fridays to allow Dr. Taylor to give his time at Bellingham Technical College, training dental assistants and hygienists. With a drive to help, Dr. Taylor works hard to serve our community!
Call our office today to schedule an appointment with your new dentist and learn more about complete dental care in Bellingham, Washington; Justice can't wait to meet you!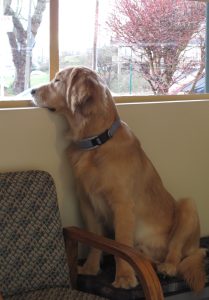 Hours
Monday, 8:00 a.m. - 5:00 p.m.
Tuesday, 8:00 a.m. - 5:00 p.m.
Wednesday, 8:00 a.m. - 5:00 p.m.
Thursday, 8:00 a.m. - 5:00 p.m.
Friday, Closed



Phone
Address
Kenneth A. Taylor, DDS, PS
610 Dupont St., #132
Bellingham, WA 98225